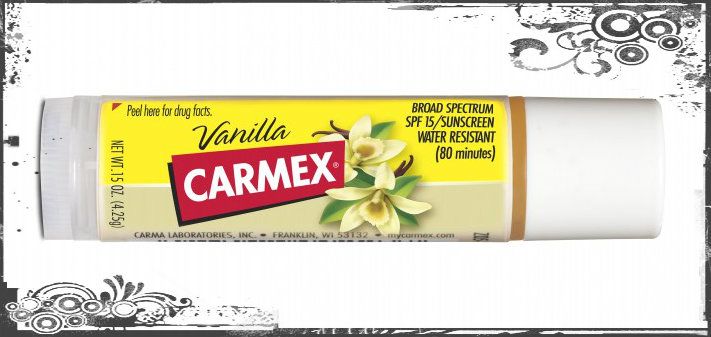 £3.25/ 4.25g
www.mycarmex.com
Made in the USA.
Not suitable for vegetarians.
Tailored for all skin type's.
A balm that protects and nourishes the lips.
The Carmex ultra moisturising formula provides superior, enhanced hydration and makes even the driest lips soft and supple again. Extra gentle twist stick will not stress chapped or cracked lips, and offers a broad spectrum sun screen.
Glides on like a dream, ultra smooth; this extra moisturising balm makes your lips feel incredible!
The creamy flavour is unlike anything you have tried from Carmex before. It has a buttery, vanilla scent comparable to sugar cookies but with a minty undertone. Personally, I'm not a fan of the feeling of residue left from lip products; this leaves only a thin layer and unlike many on the market I have tested it is not as tacky or sticky.
Comes in a twist tube, so easy to use with no mess and no sticky finger. Contains an SPF15 and protects brilliantly against the wind and cold weather.
It soothes, it moisturises, it protects.
Brilliant value for a very small price. Great before applying lip colours as it prevents fade lines.
This is another hit product from Carmex. I will be repurchasing this again.