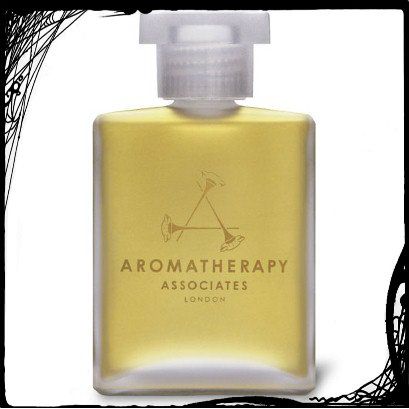 £39.00/ 55ml
www.aromatherapyassociates.com
Made in the UK.
Suitable for vegetarians.
Tailored for all skin types.
A blend of oils that can be used in a nice warm bath or rubbed on to the skin just prior to showering for an uplifting, positive, bathing experience and beautiful, baby soft skin.
A personal blend by their co-founder and president, Geraldine Howard.
Inner strength was created whilst she underwent treatment for cancer.
A strong formulation, created by a strong woman.
A powerful combination of oils:
Clary sage - uplifting.
Frankincense - helps focus the mind and calm the thoughts.
Cardamom and Rosemary - helps fortify physical strength.
Rose and Vertivert - Calms and heals.
Geranium - to balance emotionally and stimulate circulation.
A true luxury! You only need one little capful in a nice, warm bath to be in a world of divine bliss.
A beautiful blend, my new favourite from Aromatherapy Associates.
It makes your skin feel soft, supple and nourished; definite value for money when you see how many baths you get from one bottle and the results from using the oil in the bath is a true treat.
A little spa at home. I have repurchased this again and probably will for year's.