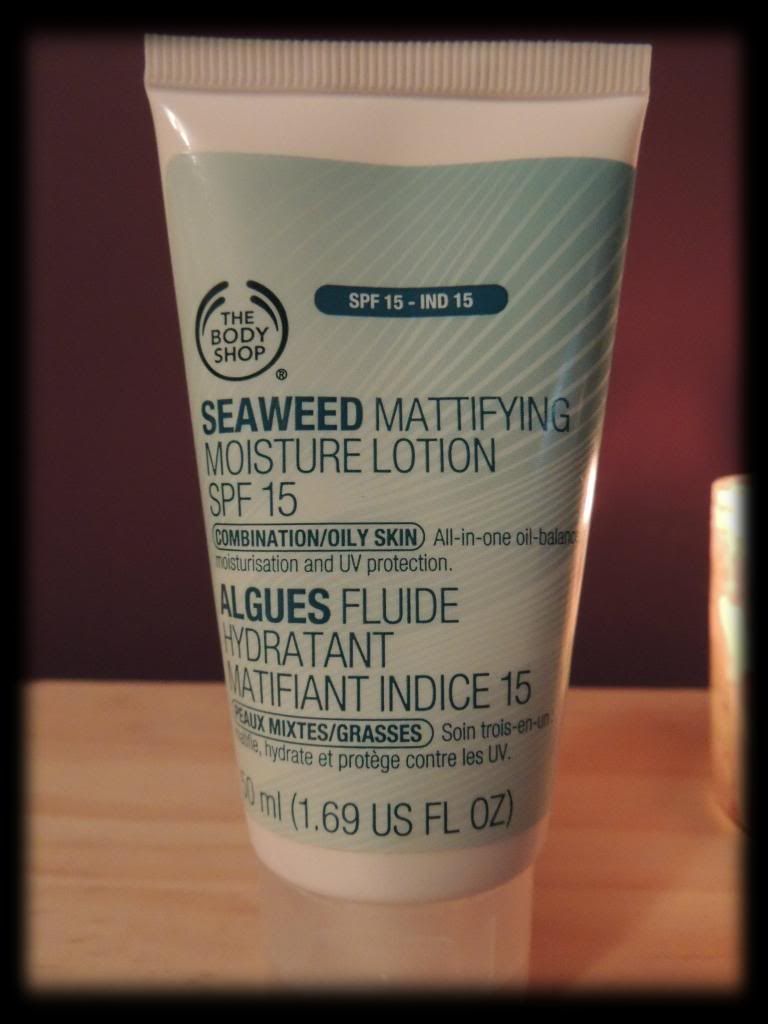 £11.00/ 50ml
www.thebodyshop.co.uk
Made in the USA.
Tailored for combination skin.
This lightweight moisturising lotion hydrates, controls excess oil and combats shine.
Lightweight moisture
Rebalances oil
Combats shine to give a beautiful matte finish.
SPF 15 for UVA/UVB protection
It does control shine throughout the day I would say for a good 7 hours without having to use blotting paper or powder. It didn't cause any blocked pores or cause me to breakout, and it's oil free; so massive thumbs up from me. My skin felt soft and protected. I adore this moisture lotion, thinner than the cream so a little easier to work with and to apply, you also use less of this than you do the cream version.
I like the smell, it's very mild and doesn't linger on the face, which is always nice.
If you have oily skin, I would highly recommend trying this if you are looking for hours of matte finish. A beautiful, softening, protecting, moisture lotion that lasts for a very long time and great value for money.
I will repurchase this lotion, without a doubt.