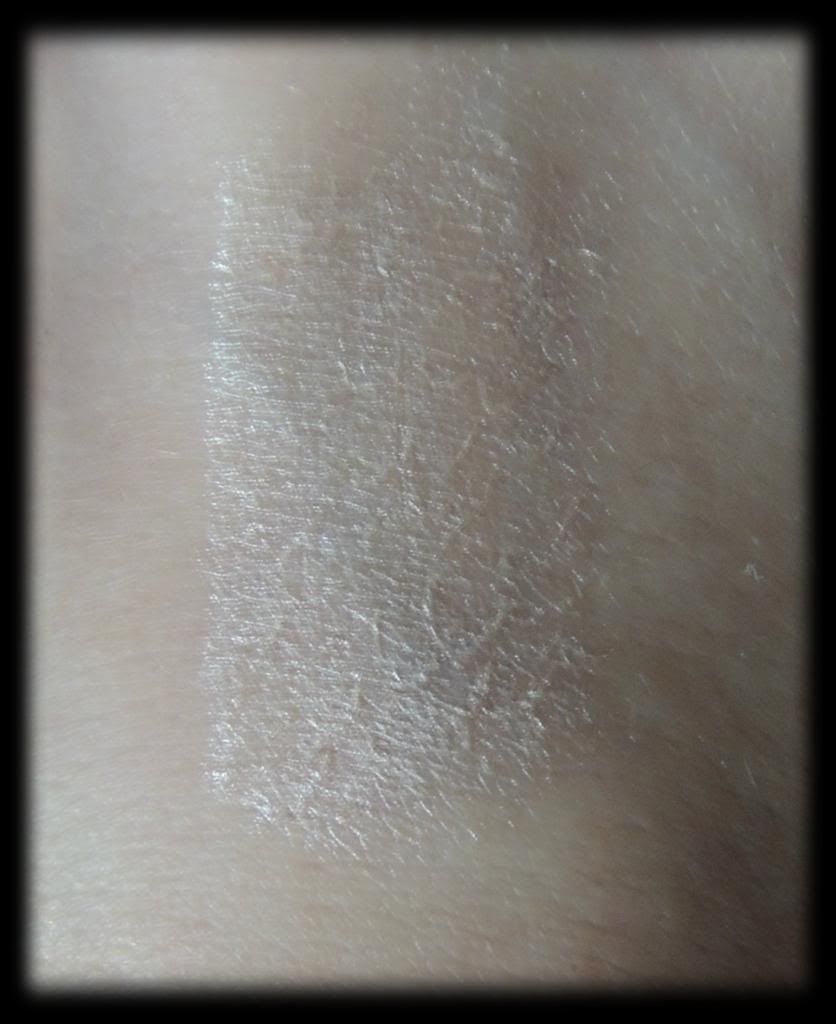 £3.19 each.
www.collectioncosmetics.co.uk
Tailored for all skin tones and eye colours.
Available in 6 shades.
The shade that I purchased was Vanilla Sky, as you can see from the swatch it is a beautiful pearl shimmer. Brilliant as a highlight colour for the tear duct and brow bone area.
It has a velevty soft texture, that glides on the eye smoothly without dragging or pulling. It is super blendable and easy to work with.
The colour lasts all day (even on my oily eye lids) and has mininal creasing.
It has a low price tag, meaning that it's great value for money. I normally expect much less from something that costs this little but you really do get a product that works and works well.
I will definately be repurchasing the other colours, I would recommend this to anyone looking for affordable products that work well, who are perhaps trying to find a pretty highlight colour with a little shimmer to it.