I adore the whole range of Gelly nail paints from this brand. If like me you change your nail colour like you change your clothes than UV gel nail polish is not something that you automatically think about investing in.
With this kind of polish not only can you change the colour when you wish, you can do so at a fraction of the price, while creating the same effect.
The Gelly nail paints are so easy to work with and with most you can even get away with one coat to full opaque coverage, they have an amazing high gloss finish just like professional salon UV polish. I've tried many different brands and I always come back to Barry M as they don't chip or wear as easily.
This year they have released three new Spring Gelly paints, which made me very excited, so excited I was at Superdrug the morning they were released; picking them off the selves as the staff was placing them on. Yes! I couldn't wait, I was like a child on Christmas morning.
The three new shades are beautiful, soft pastels, perfect Spring trend colours.
Sugar Apple - A soft light mint green.
Rosehip - A baby pink/ powder pink.
Huckleberry - A soft egg shell blue.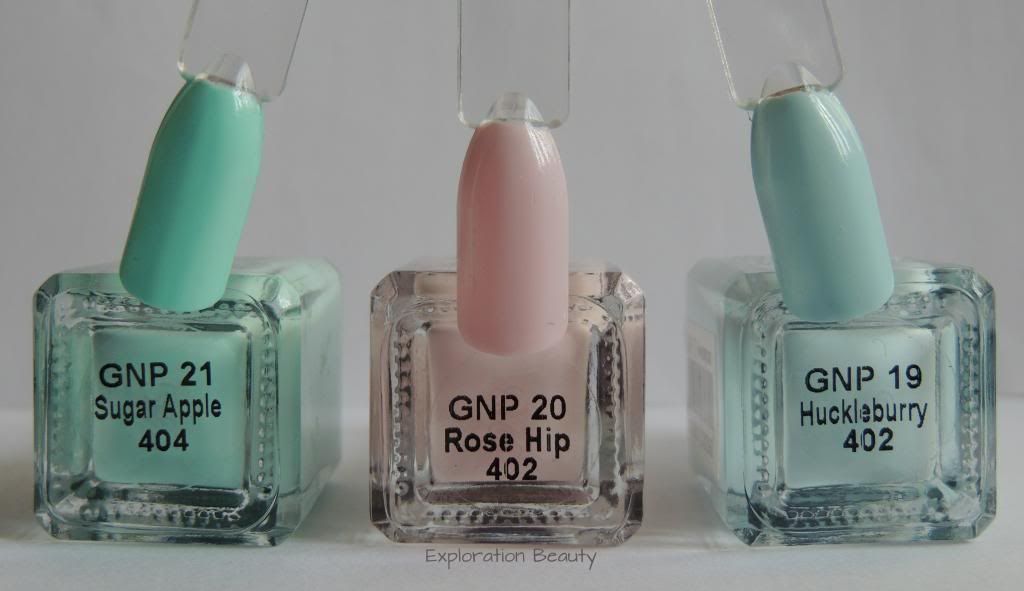 The colours look great alone; but I like to mix the three colours on different nails, the colours look divine as a set. They are as hard wearing as the rest of the Gelly range and also have the same great finish. I can see me wearing these colours in the Summer months too.
Stunning new additions. I highly recommend all three, I honestly cannot choose a favourite shade. Well worth the money.